Appointment serves as testament to decades of leadership in healthcare and life sciences, and affirms firm-wide commitment to community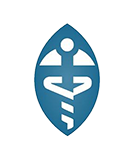 CHICAGO – August 12, 2019 – Lantern Partners, a premier, retained executive leadership recruitment firm, is pleased to announce that partner, James (Jamie) Pruett has recently been appointed to the Bishop Anderson House Board of Trustees, a charitable organization that provides pastoral care and spiritual support to local hospitals and healthcare systems in the greater Chicago area.
"We are excited about Jamie's appointment to the Bishop Anderson House Board given his interest in the role of spirituality in healing and in supporting the community we serve. His work in the healthcare industry aligns well with our mission and his expertise will be an added benefit to our efforts in serving the Illinois Medical District," said The Reverend Thomas S. Rogers, III, executive director of Bishop Anderson House.
Pruett, who leads the Lantern Partners Healthcare and Life Sciences practice, has nearly 20 years of experience in executive search and is passionate about working with purpose- and mission-driven healthcare organizations.
"When I joined Lantern Partners, one of the many things that attracted me to the firm was its core belief and commitment to public service and philanthropy.  As a member of the Bishop Anderson House Board, I have a greater opportunity to serve others and give back to the healthcare community.  Doing so not only reflects my personal values, but is also supported by my colleagues and encouraged across Lantern Partners," said Pruett.
Bishop Anderson House is an agency of Episcopal Charities and serves congregations through its spiritual care visitor training program; training lay people in the art of spiritual care.  It supports patients and families through chaplaincy at Stroger Hospital of Cook County and Rush University Medical Center.  The organization trains professional chaplains through its clinical pastoral education program in partnership with Rush University Medical Center and provides self-care days for staff in the Illinois Medical District such as yoga, mindfulness-based stress reduction, and Tai Chi to help staff get back in touch with their vocation. To learn more, visit here.
Lantern Partners recently formalized its newest core practice area in Healthcare and Life Sciences, complementing existing practices in Investor-Backed Technology, Information Officers, and Management Consulting. A growth area of Lantern Partners' business for nearly a decade, the Healthcare and Life Sciences practices serves marquee clients including GE Healthcare and IQVIA, along with many investor-backed companies in the healthcare technology space.