Recruitment Completion: Senior Vice President of E-Commerce and Vice President of Marketing for Label Insight
We are pleased to announce that Jenny Condon has joined Label Insight as Senior Vice President of e-commerce, where she will help scale e-commerce capabilities to support the evolving needs of retail and CPG customers.  Also joining the Label Insight executive team as Vice President of Marketing, is Tim Whiting. This project was completed by our Investor-backed Technology Practice.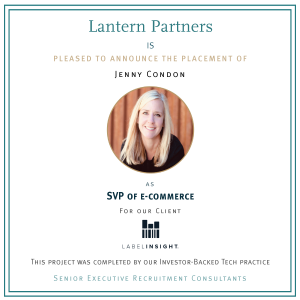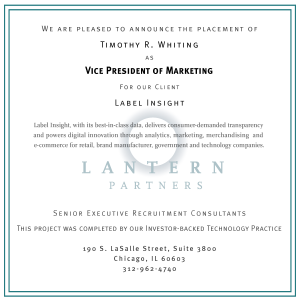 A portfolio company of Delta-v Capital, Mercury Fund, and Cultivation Capital, Label Insight retained Lantern Partners in its recent recruitment of these two crucial senior executive positions.