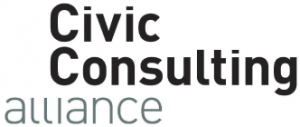 August 21, 2018
We are excited to announce that Lantern Partners is strengthening its commitment to serving our region through its involvement with the Civic Consulting Alliance (CCA) leadership team.  Paul Maranville recently joined the Board of Directors for this prestigious and impactful organization. Paul states, "I have tremendous respect for the work that CCA does for the city and the county and am thrilled to become more involved."
Through pro bono services partners like Lantern Partners, CCA provides consulting services to public sector clients to help address the region's most pressing problems and greatest opportunities in four areas: Education; Criminal Justice and Public Safety; Economic Vitality; and inclusive Civic Leadership.
Lantern Partners has been a proud pro bono services partner of the CCA for many years and has recruited a diverse set of senior leaders on behalf of our region, from the Chief Technology Officer for the State of Illinois to the Chief Information Officer for Cook County and several finance leadership roles. Currently, Lantern Partners is recruiting the Executive Director for the Emerald South Economic Development Collaborative through their partnership with the CCA.
_________________________________________________________________________
Civic Consulting Alliance: Supported by the Commercial Club of Chicago, their mission is to make the Chicago region a great place for everyone to work and live in.
Lantern Partners recruits and assesses Chief Executive Officers and their direct reports for a broad variety of clients including: consulting firms, investor-backed companies, and others in the Fortune 500.